Margaret Street Books proudly presents four new books by author Edward Steinhardt.  Two books are exclusively poetry.  A third presents a milieu of delightful short stories, poetry and drama.  The fourth is historical fiction.

For many years Mr. Steinhardt has been exclusively a poet. (not counting his journalism). Readers who have long admired the strong imagery of his poems, may now take especial delight in his fiction, written, of course, in the Steinhardt style, high in imagery, description and sensitivity.

The four new books are, Papa's Big Fish: Stories of Youthful Adventure at the Hemingway's in Key West (Juvenile/Adult historical fiction);  Letters to Ryan (poetry /autobiography);  Sleeping with Rilke: Poems & Prayers (poetry); Standing Pelican: Key West Poems & Stories (poetry/fiction/drama).

John Hemingway, writing in the Foreword to Standing Pelican, Key West Poems & Stories, says those readers who thought of Steinhardt only as a writer of verse will be surprised.  He said the offerings in Standing Pelican are "a subtropical alfresco that has all the heat and ambiguity that first attracted my grandfather to the island in the 1920s.  In the best Hemingway tradition they (the stories) let you feel what the character experiences but with an economy of words and description that only true artists and poets are capable of."

Charles Guenther, in one of his last reviews, was effusive in praise for Standing Pelican."Many if not most writers have more than one voice--lyric, dramatic or narrative.  Few have succeeded in all three, but it's always a joy to find such an emerging talent." Guenther also said, "Steinhardt 'reads' much better than many, if not most writers--even (at least to this reviewer) better than Faulkner."

Edward Steinhardt

is one of the most singularly original and noted poets in the United States.

His work has been called "precisely evocative" and "a pleasure" by Richard Wilbur, and "an enduring human attention to what values and feelings are still possible in our world" by Robert Creeley.  He is of the Imagist school of poetry.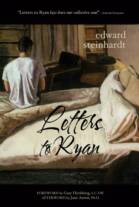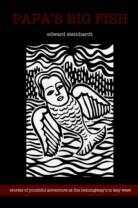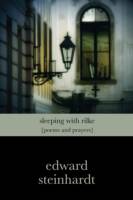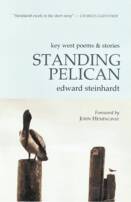 .New fiction is introduced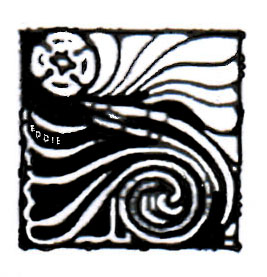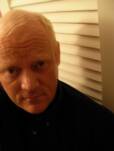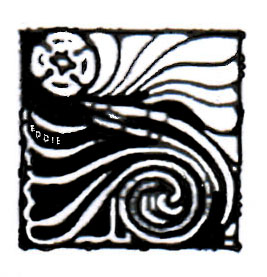 Sleeping with Rilke:  Poems & Prayers

Papa's Big Fish:  Stories of Youthful Adventure at the Hemingway's in Key West

A Look Inside Each Book...

    As Jimmy and Patrick moved toward the light of the basement door, Gig found he was almost alone.  He looked behind him where there were no light bulbs.  It was almost pitch-black.  Then he heard something moan, 'Ooooooooooooo!'

Standing Pelican: Key West Poems & Stories

--from "The Monster in the Basement"

I am okay by day.

But evenings I am

    haunted by you.

Your bright, smiling face

Precedes my steps here--

You--the ghost

Who shadows me

In these rooms with your

Sweet phantom touch

Of held hands

And tight embrace.

When I turn in sleep,

I move into the hollow

Where you used to be,

Where you caught me

In your arms more

    than once.

Now, I fall asleep with-

    out you--

And fall--like the dream

Where I am on a swing

And jump at the highest

    point--

And fall awake.

And I lie here in darkness

Without your breath on

    my arm,

And think that I don't

Like this empty space

Of ink-black darkness

Where the air is so thin

I can hardly breathe.

     He saw the second ibis the weekend before Easter.  The new moon had loomed large.  And when it escaped the haze of the southeastern sky, it rose bright and white over the water and his square patch of earth.  It hovered there for a long time, at least until the dark ibis stepped forward from over the low dune.  And it strutted--almost gingerly--across the old man's patch of Bermuda grass.  And from the swing he watched as the ibis stopped, inspected, then crossed the dune to the other side.  And the moon went behind a cloud.

    In the morning after the evening the old man had seen the dark ibis, the old man sat on the porch swing.  He had that anxious feeling again.  And of emptiness.  And, remarkably, a feeling of peace.  The thing that stalked him was out there he knew; walking along the water, following cars into town, dancing in rooms where people were alone.  It was also, the old man thought, taking measurements.

--from "A Square Green Patch of Earth"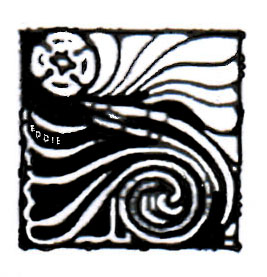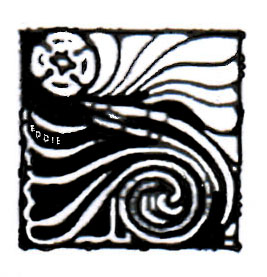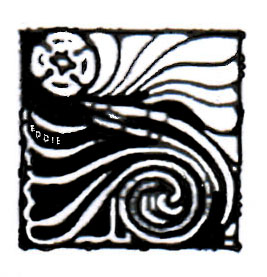 Ryan,

I thought of you today,

You, my lover of the

    tender heart.

I smile when I think of

    you--

And the treasure that

    you are:

The things that you are

     and do...

I send these thoughts

     to you

Like paper boats upon

    a stream;

I push them off on water

    diamonds,

For your sweetest night-

time dreams.

    Gig turned to look at the island of Key West that was getting bigger and bigger every minute.

    Gig sat back in his wicker chair and looked out at the water.  The boat made a kind of "V" in the water as it moved.  It reminded Gig of the porpoises.

    "Thank you, Papa!" Gig said over his shoulder.

    "For what, Mr. Gig?"

    Gig put his feet up on the railing of the boat.  "Life just can't get better than this!"

    Both Papa and Mummy laughed.  Then everything was quiet.  There was just the noise of the engine, the noise of the waves slapping the boat, and the sound of the seagulls as they came out to fly around Papa's new boat.

.

--from "Out on Papa's Boat!"

Tick, tock like a clock,

The heart is like a bell.

The blood winds down

And turns to dirt and    

    ash.

And then it stops.

I wonder, Shi-Shi,

As you tread

The sill of the world

And took the misstep

Through the screen

That separated this place

From the next,

If you cat-screamed,

Were silent, or moaned

A straight plummet

Eight floors

To the walk below.

And, having landed

    broken,

But alive--(for a time)--

If you saw

This final dance on the

    ledge

With some puzzlement--

As some stranger

Bent over you--

And you looked up to see

From whence you came...

Our answer,

In our rationalization,

Is that you saw a

    butterfly,

A moth,

Or a lightning bug--

And curiosity got you  

    there,

Above the treetops--

And curiosity you got;

That the reflection

In the windows going

    down

Was some other cat:

Seven--

Six--

Five--

Four--

Three--

Two...

And Ben cried.

--from "Ash 

         Wednesday"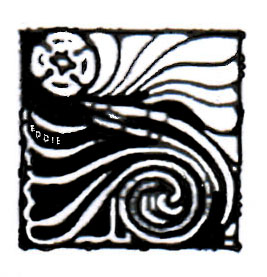 "Steinhardt excels in the short story."                                                          

This story awarded BEST

SHORT

STORY

by the Key West Writer's Guild

This book was made possible by a generous grant of the Anne McKee Artist's Fund